---
RAZOROPTIMAL CRAYON DEFECTING
---
Interested in a full-on defecting and optimizing automated push feed saw system? With RazorGage, you can do it for prices starting at less than $46,000! And we're not talking about a slow, stripped down computerized saw system.
Even our base model includes our Cyclone-600 saw (accepts up to a 24 inch blade), automatic top, left and right clamping, downloading, crayon defect mark scanning, board length sensing, optimizing, inkjet printing and up to three days factory tech time for installation and operator training in the US or Canada (within 2-hours of major airport).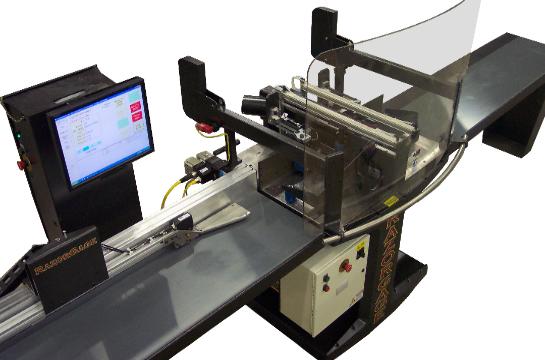 Scans crayon defect markings. Optimizes remaining cuts into defect-free areas reducing waste. Prints information on your parts.
All RazorOptimals run on PC's running Windows 10 Professional that have built-in networking and multiple USB ports. You can choose to plug in a USB flash drive to load your cut list data or download your cut list from any of your networked computers.
Your operator will run the saw system from a 21-inch color touch screen. The main screen is simple to use. RazorOptimal systems are easy to learn and easy to use. Other companies force operators to work from tiny black and white LCD character screens–meaning they have to memorize features and operations. How archaic! –Like cutting wood with a stone ax.
Feature example:
The operator can choose to see the scan result or he can "Scan & Go" meaning the RazorOptimal will start the cutting process immediately after the system has completed scanning the crayon defect marks and length of the board.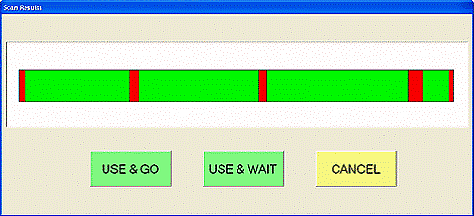 Interested in Learning More About Our Products?

Easily Finance Your Equipment
Instant Approval / No Hard Credit Pull / $500-$15,000