Additional RazorOptimal Pocket Hole Saw Features
Windows Tower PC operation on a large, color hi-resolution touchscreen monitor.

Easy to use software with room to store thousands of cutlists. Optimize and sort cutlists into thousands of groups according to multiple criteria.

Optimized defect detection technology maximizes usable material between crayon marked defects
Automatic top, left and right intelligent clamping
Paper label printing or printing directly on material
Part length accuracy varies with application but +/-.005" is possible
Optional RazArray sorting light grid can be added to further improve operational efficiencies and reduce mistakes
Optimizing Your Pocket Hole Machine Software
Our industry-leading software is powered by Microsoft Windows, so networking and file sharing is seamless between the RazorOptimal software and other PCs in your office, home, or shop.
The RazorGage programmable pocket hole machine software is based on a rapid development platform, and we are constantly evolving and improving it to meet the needs of our customers. It is also customizable and can be adapted to suit a variety of applications and projects.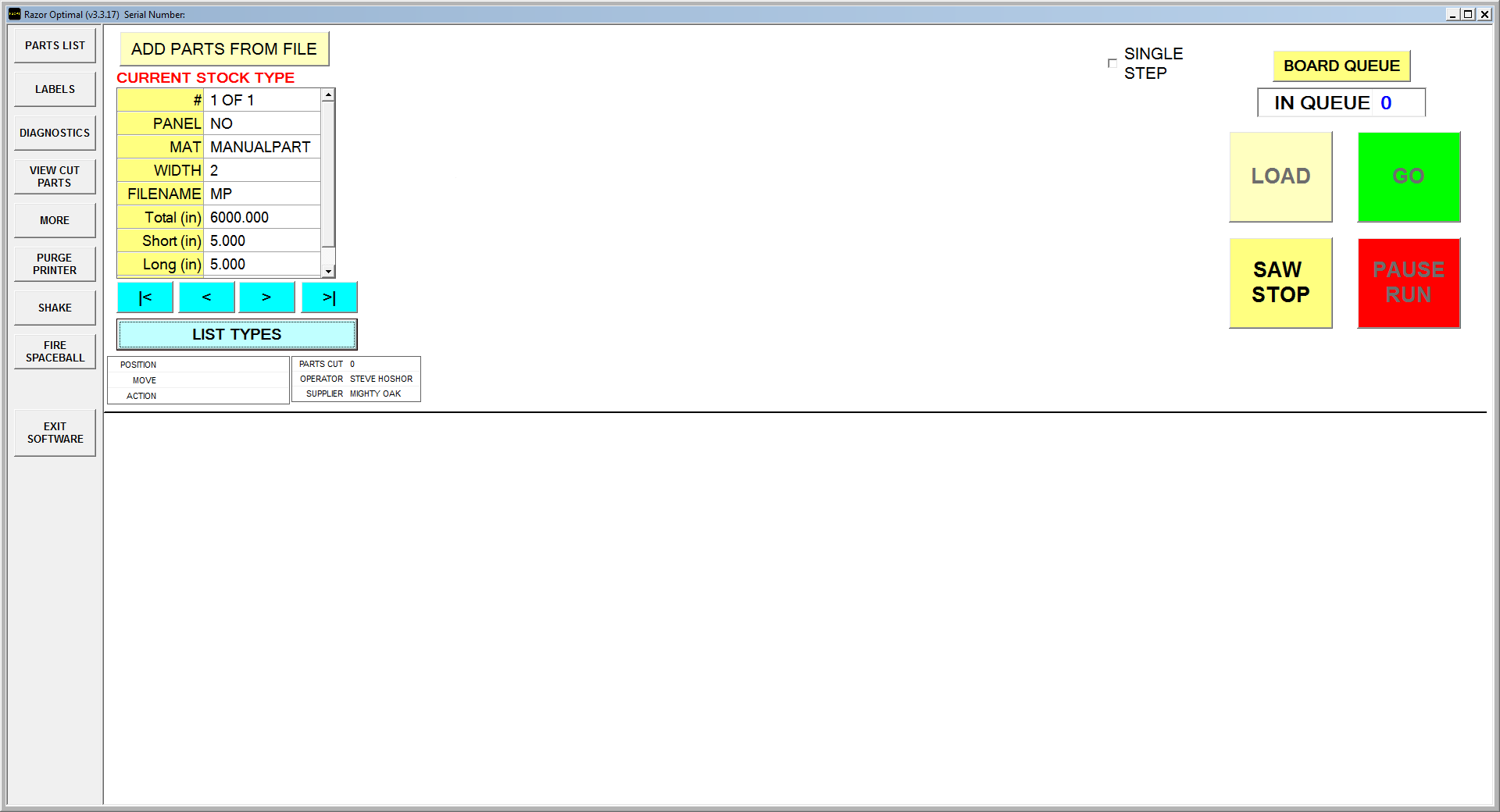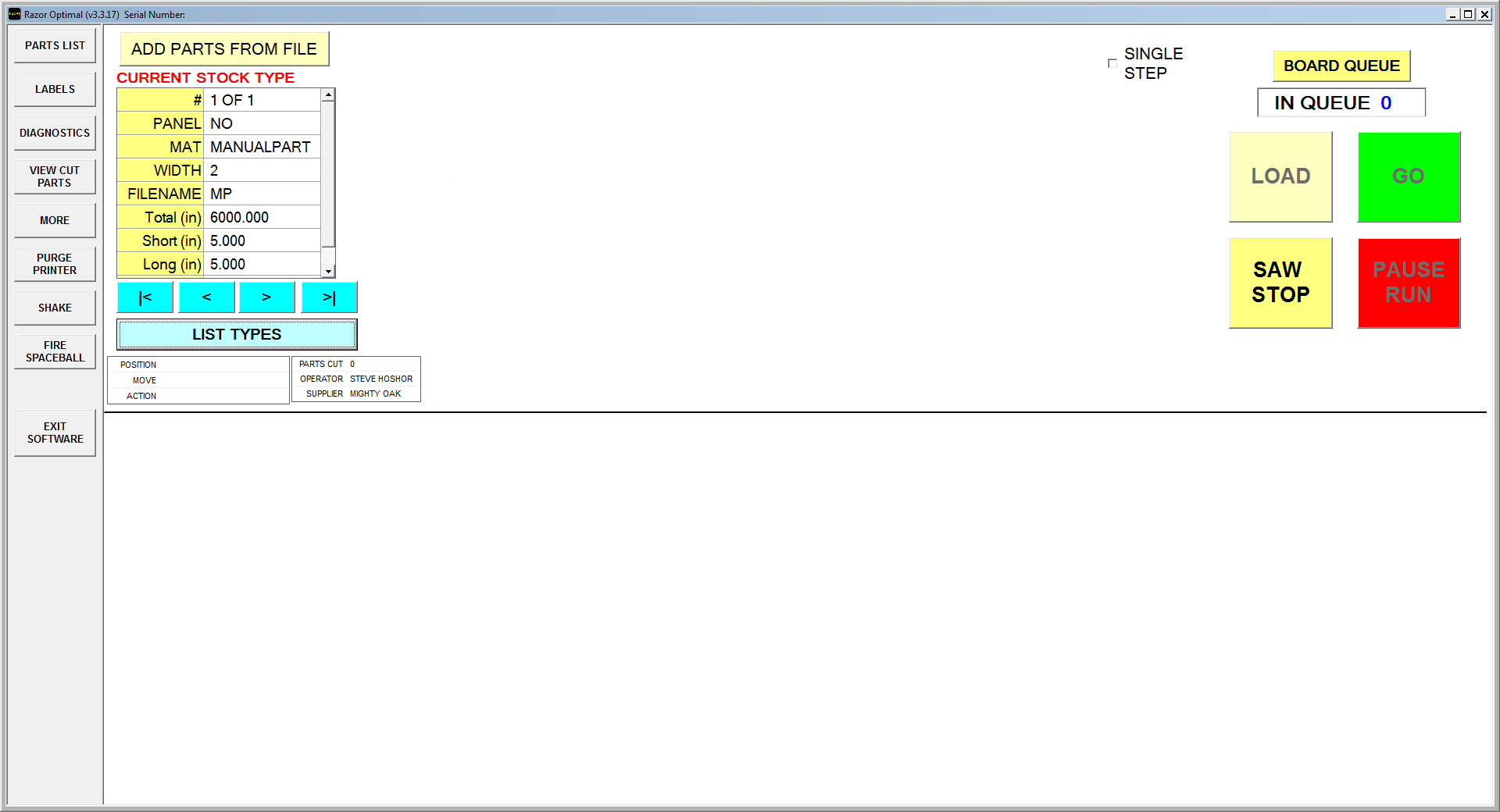 Options & Accessories for the RazorOptimal Pocket Hole Saw
Print directly on parts to
keep them organized.
Helps you organize parts as they
come off the RazorOptimal.
"The RazorOptimal has totally changed how we produce our frames, our door boxes and any linear stock we need in set lengths. It's an amazing machine."
Phil Crabtree
Cabaxis
Owensboro, Kentucky